Small but mighty: How compact TFM e-motors deliver in performance
In industries with fierce competition for e-drive applications with high torque, power and efficiency, manufacturers are forced to explore unconventional development opportunities to lead the market. For car, bus and bike applications, range and motor performance are crucial and systems must meet tight space and weight requirements.
To combat these challenges, GKN Powder Metallurgy has developed and validated the transverse flux e-motor (TFM) design with highest torque density in a compact system. The key to this high-power e-motor technology is its 3D design created with soft magnetic composite (SMC) material, enabling a small and cost-efficient system with superior efficiency.
Click here to learn more about Soft Magnetic Composites and how to apply the material to your application.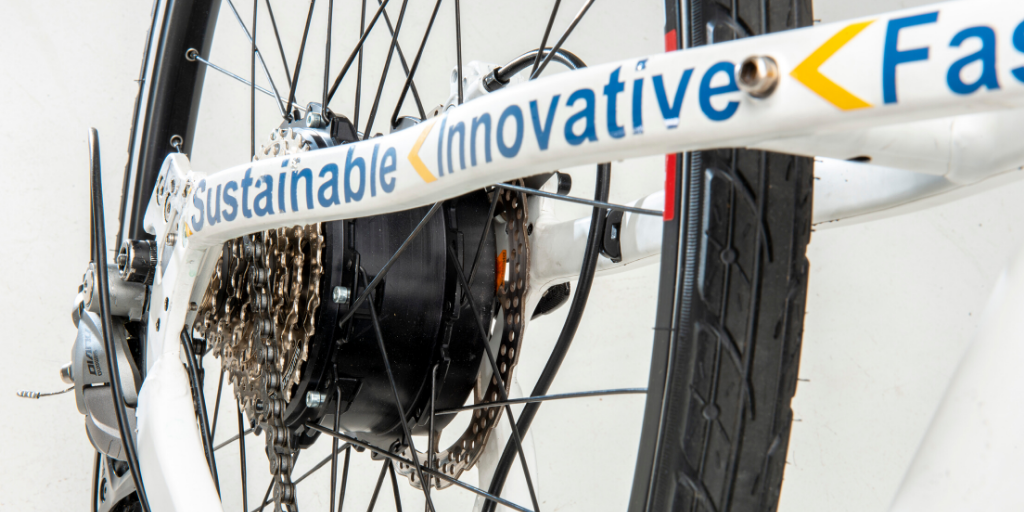 Transverse flux e-motor design for e-bike application.
The transverse flux motor's technology was first trialed in an e-bike, which showcased the efficiency of compact, high torque motors designed with SMCs. The validation of this transverse flux motor for an 250W e-bike application both on the test rig and on the road showcased superior results against current rear hub conventional e-motors:
20% higher peak torque
40% higher constant torque
20% greater battery range on e-bike driving cycle
20% smaller motor diameter
Application advantages
We have validated incomparable application benefits that the TFM provides:
Higher torque and longer increased power capability
Superior efficiency profile: double the high load efficiency rate from a conventional motor
Unique design freedom for flexible packaging and more compact systems
Simplified winding technology, enabling a cost-efficient production for a range of quantities
GKN Powder Metallurgy's SMC material selection and advanced press technology capabilities to facilitate complex high dense 3D stator parts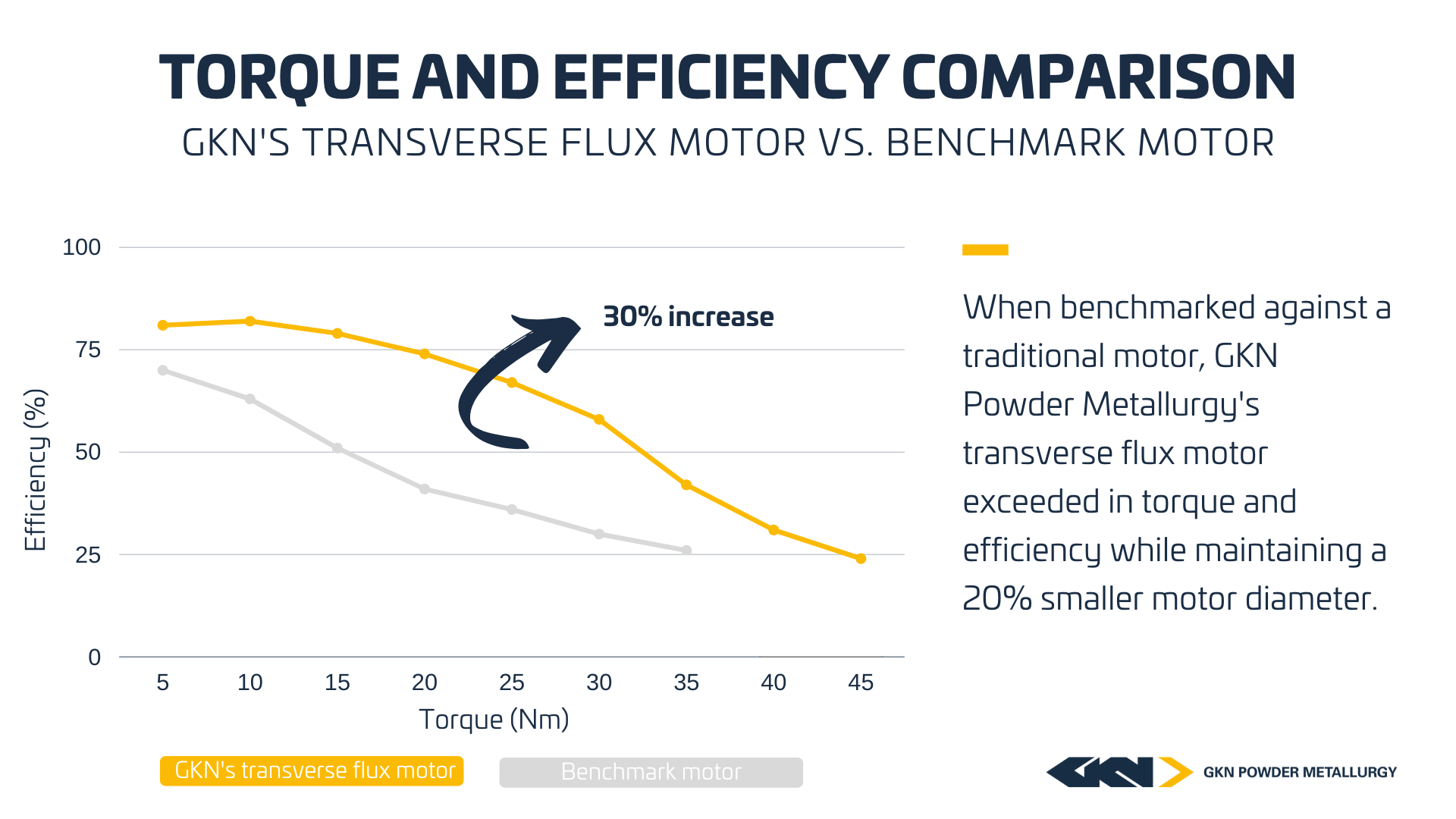 While the benefits are evident for a superior 250W e-bike motor, the technology can be scaled further for more powerful motors. For example, the same Ø130mm motor can be scaled up to 3kW constant power by adapting the coils and motor speeds. This creates more flexibility to address applications with the same e-motor layout.
With increased torque demand (400Nm - 800Nm), the TFM increases its size and weight benefits even further, proving that the technology is the essential choice for all compact and lightweight drives that require high performance.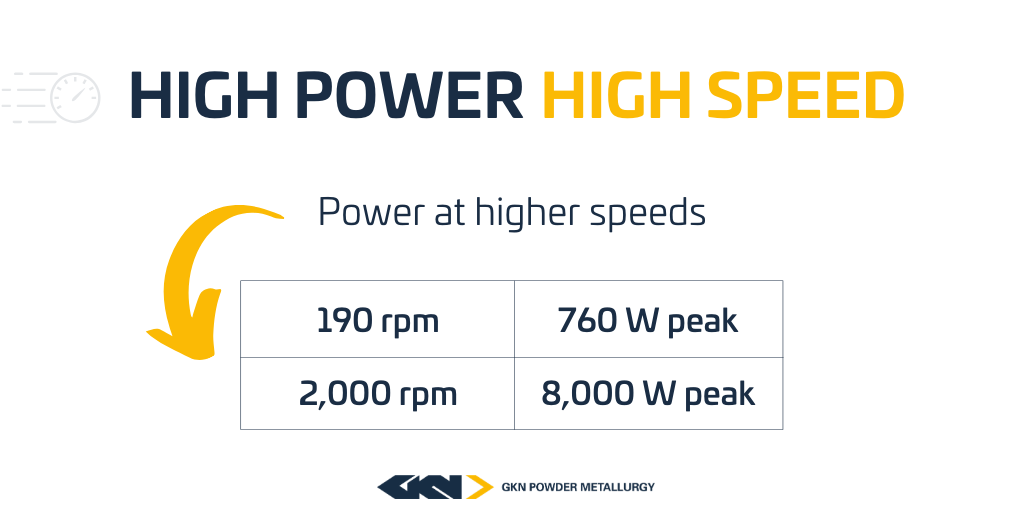 Power can be increased to 3kW constant and 8kW peak with the same geometry of the e-bike motor with changes in copper and electronics.
GKN Powder Metallurgy continues to leverage its detailed background in product development and series production to lead the industry in validating benchmark technologies. By choosing GKN Powder Metallurgy as a partner, customers benefit from a global R&D team dedicated to customer support and material development.
Manufacturer benefits
GKN Powder Metallurgy's longstanding expertise in product development and mass production has led to the advanced research conducted for the transverse flux motor for mobility applications. Choosing GKN Powder Metallurgy as a manufacturing partner means teaming up with dedicated support in the advancements of SMC material and e-motor design.
Full development cycle support
In-house generation and optimization of 3D e-motor designs
Cost efficient design approach for series production transfer
Prototype building and testing
Reduced development cost