GKN Additive: Reflecting on a successful 2017
For GKN Additive, 2017 was a very exciting and successful year. True to our mission statement, "We want to be a leading brand, providing high performance solutions enabled by digitalised Additive Manufacturing production," the GKN Additive brand has positioned itself as one of the leading players in 3D metal printing at numerous events and trade fairs, such as the Rapid tct in Pittsburgh and Formnext in Frankfurt.
Our appearance at the Formnext trade fair in Frankfurt enabled us to connect with key companies from various industries to sit around the table and discuss the future of 3D metal printing. Partners and customers such as Wilo SE, Brose Hallstadt and EOS GmbH were part of our talk@table and provided significant insights during the discussions.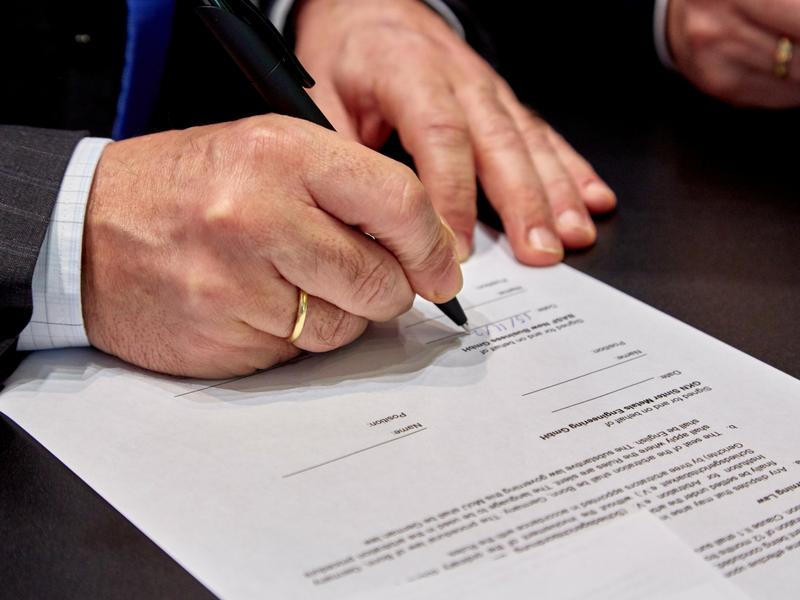 Our expertise in additive manufacturing and decades of experience in powder manufacturing and processing, as well as the automotive and aerospace industries, makes us a valued partner. 2017 was a year of partnerships: GKN Additive formed strategic partners such as GE Additive and BASF, which allowed us to work together on important R&D projects and position ourselves as the leading manufacturer of 3D printed metal parts in the marketplace.
Digitisation, and linking production with the latest communication and information technologies, was one of the fundamentally important challenges of 2017 - which will continue into 2018. Numerous customers were able to connect to us last year via our e-Commerce platform InstAMetal www.instametal.online and use our services 24/7. This not only means that orders can be placed around the clock, but customers can also check the feasibility of making their components. This makes InstAMetal a key tool in making Metal Additive Manufacturing accessible in the marketplace.
We are looking back on a very successful 2017, and looking forward to extending this success in 2018. Our focus will continue to be in the automotive, aerospace and industrial markets. We look forward to further expanding our existing partnerships and forming new partnerships with the aim of continuing to position GKN Additive as one of the largest manufacturers of 3D metal printed components in the market.
Connect with GKN Additive right now: