Q&A: An inside look at the two-year global rotational program
To foster innovation and creative longevity, GKN Powder Metallurgy piloted the Graduate Rotational Excellence (GREP) program: a two-year global experience for college graduates.
How it works: The GREP program features recently college graduates who will travel to four domestic and international locations in rotations over a two-year period, each living and working in different roles of the company. When trainees complete the program, they are then aligned with a position in the company that best fits their skills and passions.
Miranda Moschel, Product Engineer, recently completed the GREP program and begun her fulltime position with the Aluminum team. We spoke with Miranda previously on her experience as a female engineer – you can read that story here.
Now, we sat down with Miranda to dive deeper into a trainee's experience during the GREP program.
Miranda, give us your perspective on the GREP program.
The idea of the program is that over a two-year span we move around to different locations and try different positions in the company. This allows you to explore the locations and decide what type of engineer you want to be, what you excel at, and what your skills are. Over the two years, you experience three rotations in your home country and one rotation is international.
My rotations started in Salem, Indiana with product engineering and then I transitioned to Germantown, Wisconsin where I started working on Additive Manufacturing, and my last rotation in the U.S. was in Conover, North Carolina, again working in product engineering. I had my international rotation in Germany in the Innovation Center.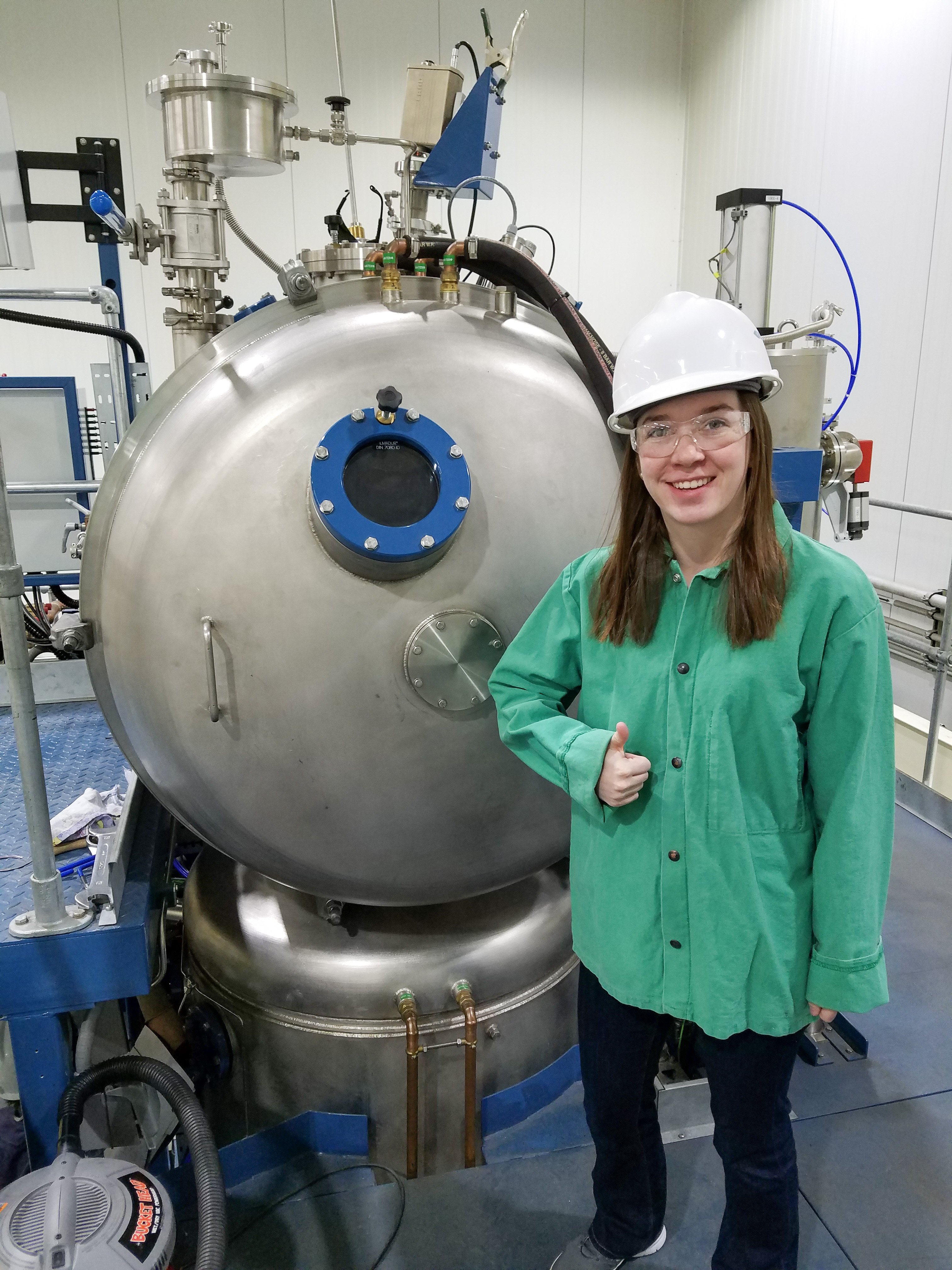 One of Miranda's many trips included a tour of GKN Powder Metallurgy's advanced materials business, GKN Hoeganaes.
What are the benefits of participating in a trainee program after college?
In a trainee program you get to try different engineering jobs, so you gain a whole view of all the engineering departments, what each one is responsible for, and if you're interested in a certain department, you can say 'I'd like to try that for my next rotation'. Also, travelling through GKN Powder Metallurgy for two years gives you a nice idea of diverse parts of the business. In one facility, you'd probably only experience that facility's capabilities, but with a trainee program you will now know people across all locations and know different capabilities, which can be very helpful.
What type of network have you built up over the last two years here?
I now have the ability to know what other facilities are doing, so if I need to talk about a certain topic I can talk to certain employees in Indiana or I know employees in our powder division if need be, and so on. It's really helpful to know who to go to; otherwise you might be left hanging when you don't know a contact.
What was your experience in the GREP program with colleagues and managers?
In my experience, everyone is excited and happy to have GREP employees on board and they are really helpful to answer all your questions because they know that you might be new to a certain department or a certain topic. It's a great chance to explore the company and everyone is so helpful: if you show interest in a topic, they're more than happy to explain it to you.
Just in general, the atmosphere at work is so friendly and helpful, and if you talk to someone about an idea they are willing to listen and help.
When you were in the GREP program, did you feel involved with projects?
Oh yeah, absolutely. I know sometimes with programs like this, you don't want to get stuck feeling like you're not important to the company and that you are not contributing much. I thought that the projects I worked on had an impact and people were invested in them and helped me learn and grow as an engineer, and other employees weren't afraid to pass on larger projects to me.
Did you get to decide your international travel location?
Yes, I did. When I was working in Wisconsin I knew I was interested in Additive Manufacturing and I knew I was going to product engineering next, but I felt like I needed another rotation in Additive to be able to choose between the two for my career. I knew that the company ran a research center in Additive Manufacturing in Radevormwald, Germany, so I spoke with the team and they all agreed that I could go work there.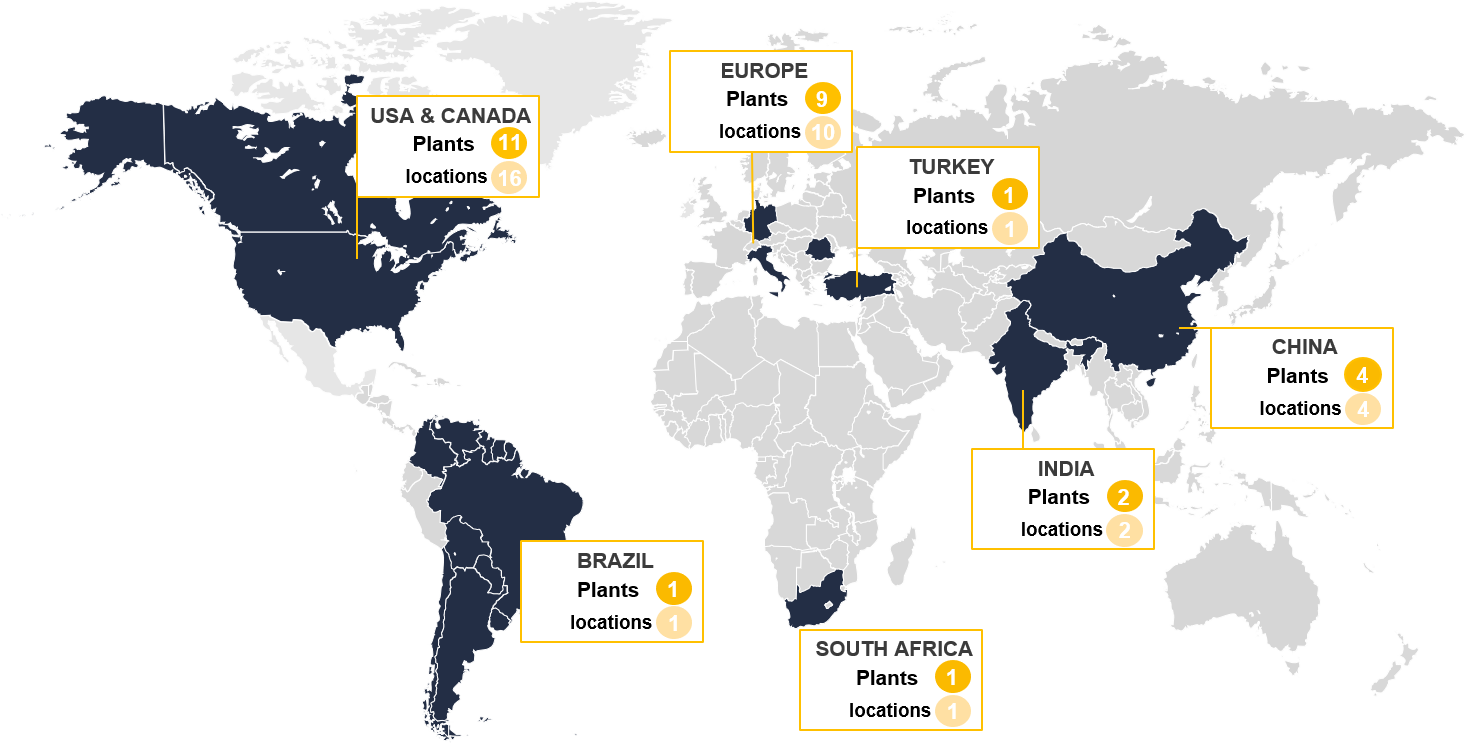 Our company's global presence takes our employees international for a full cultural and business perspective of the world.
How do you think GKN Powder Metallurgy benefit from trainees like you?
I feel like over my two years, employees have spent that time training me. It takes a lot of resources to invest in a person, but now that I'm working full time in my job, I have a nice overview of the company and how things work globally, rather than just my one department in one facility. It was a long-term investment for the company, but it can pay off when a person starts full time and knows the ins-and-outs of the company from the start.
Do you consider GKN Powder Metallurgy to be an innovative company? What do you think can be done to be even more innovative?
I think we're an innovative company. In regards to developing new technologies, GKN Powder Metallurgy definitely invests resources for research and ways to develop new products. With the GREP Program, they've made sure that the trainees have everything we need.
What type of future do you see with GKN Powder Metallurgy?
I spent two years in this program and that was an investment from the company's side, but also mine because I spent two years learning the company and now I'm here. I'm able to contribute in a deeper way, more than I was able to in just six months on some projects. I want to spend a longer time with this company and see a project really grow and develop to its potential.