Pioneering Additive Manufacturing in metal powder materials development
One of the most exciting aspects of Metal Additive Manufacturing is that we have nearly limitless possibilities ahead of us. We can tap a virtual treasure trove of materials to optimize our AM technologies. Our newest star in this area is a low carbon alloy steel named 20MnCr5. Not a very exciting name, I know, but its compelling advancements bring the excitement factor.
As we worked with GKN Driveline to produce aftermarket parts with AM, we took up the cause for a case-hardened material in order to build prototypes for gears. It wasn't long before GKN Sinter Metals developed a new material to use in Metal Additive Manufacturing – 20MnCr5 with possibility to case harden, it features desired characteristics that are key for parts for a host of industries:
high strength but still ductile
high fatigue strength
excellent wear resistance through case hardening
inherent toughness, but still machinable
While the manufacturing process is practically the same as before, we developed the parameters and optimized the process for this material through carburizing the component's surface, then quenching and tempering the part. Carburized components include gears of all kind, camshafts, universal joints, driving pinions, link components, axles and arbours.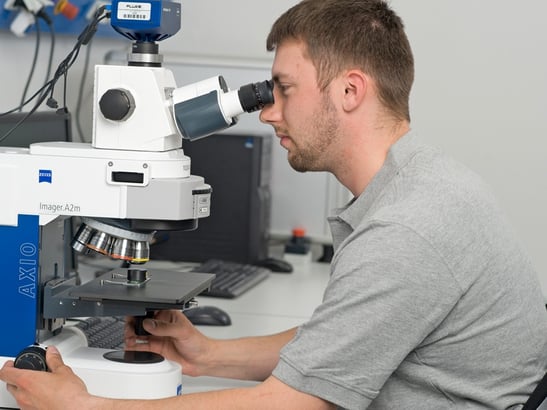 20MnCr5 creates immense potential
We can now manufacture parts made completely of 20MnCr5 and offer hybrid production, meaning we are able to combine different manufacturing techniques with Metal AM using this new material. As it can be combined with all weldable materials, the potential this creates in the aftermarket sector using AM particularly regarding the production of low volume spare parts is immense.
Word has spread quickly: after completing our first small batch of 32 gear wheels for a leading gear box supplier, we've received numerous inquiries regarding our AM capabilities with this material. We continue working with GKN Driveline on applications for aftermarket sales. With all the progress we've made in AM and everything we still have in the pipeline, it's easy to understand why we find 20MnCr5 so exciting, right?