EDUCATIONAL AM: Increasing productivity with Rapid Tooling
After exploring Rapid Prototyping in our latest 'Educational AM' series post, we are now facing the topic Rapid Tooling. Rapid Tooling is the generic term for effective tool-making, using modern additive processes.
The main benefits of these processes are freedom of design and the fast availability of tools. Tools like cores, cavities, tool inserts, matrices and moulds are made quickly with Rapid Tooling to avoid a tiresome production process.
It's important to understand the distinctions of Rapid Tooling before choosing the appropriate method – let me clarify Direct Tooling and Prototype Tooling.
Direct Tooling
A complete set of tools is not manufactured; only the inserts (cavities) or sliding parts are. The entire tool set is created by assembling the inserts and standard components, or through conventional tool production.
Direct Tooling's advantage is the 3D printing process allowing the tool's internal hollow structure to be fitted into the tools. For instance, Mould inserts with internal cooling channels can be manufactured, following the contour of the tool insert below its surface.
Because cooling is now possible, the cycle time can be significantly reduced. Using the arrangement of heating and cooling channels, an integrated heat distribution system can also be designed to create effective tooling.
Prototype Tooling
In a small series production, a mould's quality often suffers due to cost and time. However, if parts are modified frequently, a temporary mould can satisfy requirements.
Even with a small budget, small series can then be optimized and implemented with Prototype Tooling. For more on Prototype Tooling options, read Al Timm's article here.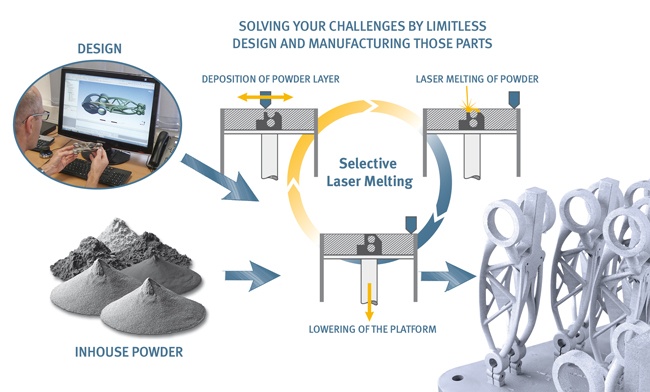 Benefits of Rapid Tooling at a glance:
Increase in productivity through new tool designs with cooling channels
Cost benefit for small/medium-sized series
Fast availability of tools compared to conventional tool manufacture
Flexible and inexpensive modification of tools to suit changed circumstances
If you don't want to miss out on any further Educational AM articles, a simple email subscription is all it takes. Subsribe below: