COP23: Hydrogen storage, fuel cell technology leverage climate change
My attendance at the Hydrogen Exhibition Opening brought one clear takeaway: the use of hydrogen as an energy carrier in combination with fuel cell technology will be key to achieving the Paris climate change agreement. This was expressed by Jorgo Chatzimarkakis, general secretary of the Hydrogen Europe association. Through its versatility, hydrogen will play a significant role in the climate and energy change process and will allow and effective coupling of all energy sectors – electricity, heat and mobility.
Chatzimarkakis spoke at the opening event for the Hydrogen Exhibition at the Deutsches Museum Bonn; part of the official information program around the current world climate conference COP23. The exhibition highlights the versatility of hydrogen as an environmentally friendly energy carrier and demonstrates current and future applications – production, storage and utilization.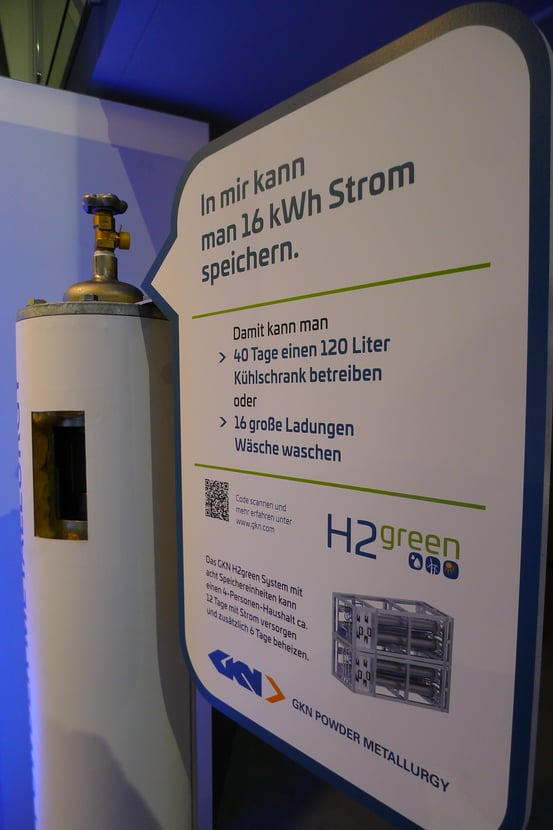 GKN's storage tank filled with metal hydride pellets can store one kg of hydrogen, which accounts for 16 kWh electric energy.
GKN is proud to be part of this exhibition with the opportunity to present our metal-hydride based storage technology. The GKN hydrogen storage system enables energy buffering at low temperatures and with smaller storage tanks compared to gas or liquid. The system empowers seasonal energy buffering, ideal for one of our pilot projects around energy storage for residential housing, which is currently developing in South Tyrol.
How do you store hydrogen in metal? How does the GKN system work? Learn more on our hydrogen innovation page here:
Large scale hydrogen usage expected from 2020
It was highly encouraging to see an abundance of support and interest for the hydrogen technology from different players across the sectors: from industry to public and politics.
In several speeches and discussion rounds – one of which I had the honor to participate in – there was an overall conclusion:
The mobility sector currently dominates the discussion on improving CO2 emissions. The battery powered electrical vehicle has been adopted as the straightforward answer and currently gets the most political support to address the emission targets.
As a long term perspective, the hydrogen and fuel cell technology combination is considered the most sustainable technology. The versatility will be the strongest lever for developing dedicated grids as well as storage solutions. The league of supporters grows and experts foresee a significant change and breakthrough for hydrogen between 2020 and 2030. Key players in the industry already defined their strategies around this, from Toyota with their first fuel cell model Mirai, over to Shell, Daimler, Air Liquide, Linde and many others that partner to drive the expansion of hydrogen fueling stations and networks.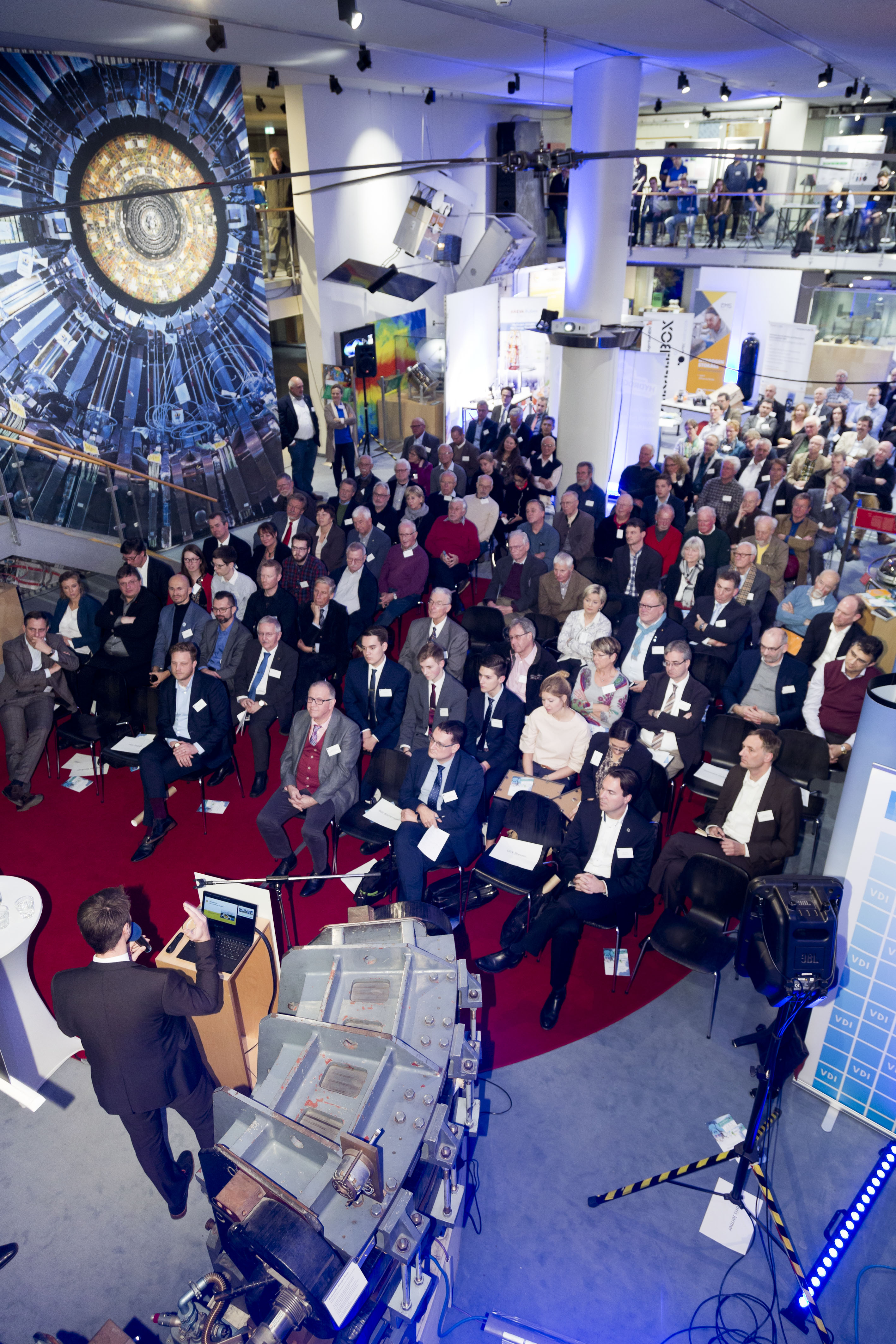 Energy storage will be key and powder metal based technology enables new solutions
All of this goes in line with our own strategy to develop our metal hydride-based storage technology, which is focused on residential and heavy load vehicle applications.
We believe nearby storage of energy will become an important topic and we are up to demonstrate new, safer and more compact solutions for hydrogen storage using our vast experience in powder metallurgy technologies.
By doing so, we are leading the way into sector coupling local energy and heat production, and storage systems that will boost efficiency. We believe this could have a significant impact on reducing complexity and cost of next generation power grids that will have to consider a much more diverse and unpredictable energy mix. Metal-based hydrogen storage is a perfect technology to manage all of this.