How we combine forces with HP to industrialize binder jetting
On September 11th, GKN Powder Metallurgy announced a strategic partnership with HP Inc. aimed at disrupting the global industrialization of additive manufacturing, specifically 3D metal printing. GKN Powder Metallurgy will be the first company to utilize the recently launched HP Metal Jet, a groundbreaking binder jetting technology, to produce functional metal parts for auto and industrial leaders including Volkswagen and Wilo.
Our collaboration with HP brings together two industry leaders who share a common vision of advancing the adoption of binder getting technology and breaking design barriers. HP has been the gold standard for 3D printers for years – couple that expertise with GKN Powder Metallurgy's leading powder metal parts production, and we have formed a team committed to bringing the power of 3D mass production to the largest industries on earth.
As the first company to deploy the HP Metal Jet within the auto and industrial market, we see enormous potential to shape the factory floors of tomorrow and GKN Powder Metallurgy is proud to be on the cutting edge of that technology. HP Metal Jet will enable GKN Powder Metallurgy to transform future product thinking and traditional manufacturing on behalf of its customers by reducing time-to-market for mass-produced parts from months to weeks, lowering development costs, and providing greater design and manufacturing flexibility.
Envisioning future products that we never imagined in the past
We now look to our customers to push us towards further advancements. We often ask, "what are the challenges you are facing in modern manufacturing?" or "what do you wish manufacturing technology would be able to do?" Our vision is to support our customers' desires to keep pushing the boundaries of how metal 3D printing technology can improve their jobs, their company, or even their world.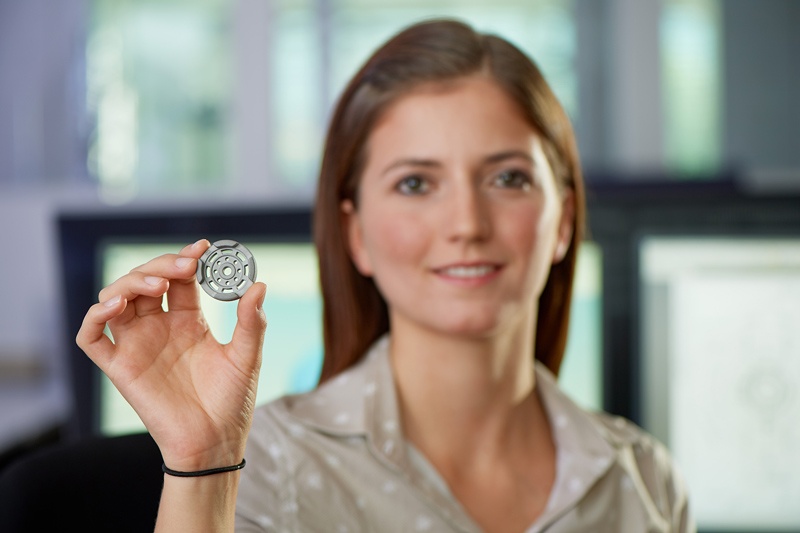 The automotive industry is especially poised to take advantage of this technology. The industry is moving toward customized requirements by regions (environmental laws, expectations of consumers in different parts of the world, etc.) and these trends make it more difficult for companies to achieve the high volumes that traditionally drove the processes of conventional Powder Metallurgy and Metal Injection Moulding. This new binder jetting technology gives auto manufacturers more design freedom to meet these evolving demands without losing time-to-market or increasing costs.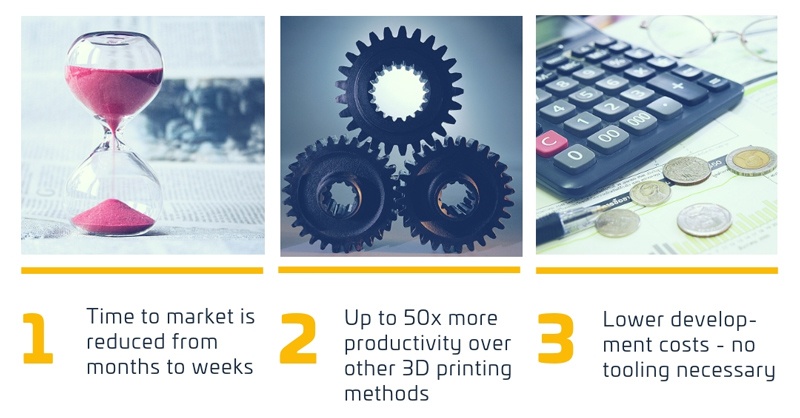 Advantages of HP Metal Jet
Through our partnership with HP, we see GKN Powder Metallurgy moving in to a true leadership position as we enter the second and third decades of the 21st century and continuing to push those boundaries. The ultimate goal is to have a cutting-edge printers in every modern manufacturing company that is enabled by GKN Powder Metallurgy technology, alongside GKN Powder Metallurgy design and support teams that can help our customers print their parts in 24 hours. We want to eliminate the time-to-market delays many manufacturers face today and help reduce costs that ultimately affect a company's bottom line.
The HP Metal Jet technology is still in its infancy, but we believe it has the potential to become a primary metal working technology. No longer will 3D printing be used for prototyping and small series production, but rather accessible to all who wish to produce end-use parts at high volume. This partnership with HP Metal Jet is the first step to fully realizing that future.