GKN to join Drivetrain discussions at VDI Congress in July
During July 5-6, the international automotive drivetrain community will come together in Bonn, Germany and discuss the latest trends and innovations at the VDI Congress "Drivetrain for Vehicles."
I invite you to meet our team - at our stand No 145 located at the downstairs floor of the venue - to discuss the opportunities for PM technology in hybrid and electrical drivetrain and transmission development.
With hybrid and electrical car concepts still being at an early stage of their lifecycle, our discussions will center on the topic from research institutes, manufacturers and engineering companies – including GKN.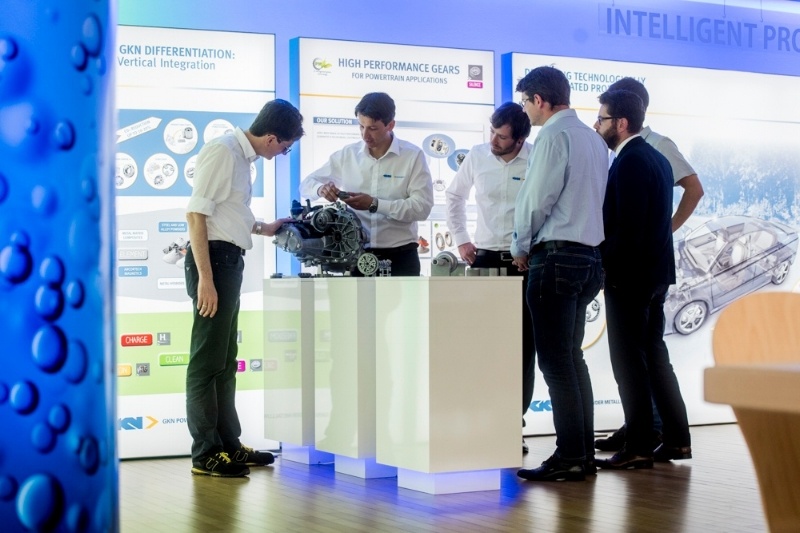 Focus on NVH and FPM
Although electrified gearboxes will be less complex, they face higher requirements for torque and rotation speeds. An RPM of 14,000 to 16,000 will be normal. Our agenda for the conference will be to first discuss how surface densified transmission gears can make the difference in the future mobile world. PM technology can provide significant benefits on performance and Noise Vibration Harshness (NVH), which is a crucial aspect in the development of hybrid and electrical vehicles.
With our proprietary Forged Powder Metal (FPM) technology, we can provide gear performance capabilities with up to 30 percent better on durability compared to wrought steel gears. The single stroke forging step of a sintered preform minimizes hardening distortions and allows tighter gear tolerances for differential bevel gear and other applications in conventional and electrified drivetrain applications.
Together with GKN Driveline we have built a first PM gear demonstrator for e-Drive applications to evaluate the technical feasibility of PM gears. During first bench tests with a non-densified PM gear, we noticed a positive influence on the transmission's noise-behavior. In our test assembly, the PM gear reached up to 3dB lower structure borne noise levels in single rpm/loading conditions, as well as the ability to influence the Eigen frequencies of the unit.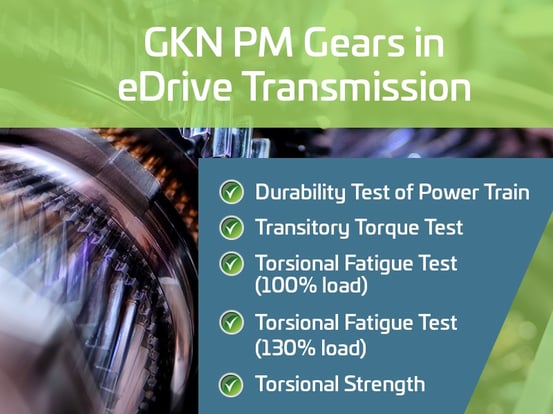 This spurred our team to take a rounded view on the development of a purposed PM gear design, based on our vast experience with surface densified transmissions gears. During the second phase of our study we demonstrated that densified PM gears perform equal to steel gears passing all typical test methods for durability, transitory torque, torsion fatigue at 100 percent and 130 percent load and torsional strength on a highly compatible level.

We are now working on different optimizations to further increase the benefits in performance and NVH behavior. Designing a tailored micro-geometry for a surface densified PM gear based on a realistic eDrive application is only one example. The ongoing research gives us a deeper insight into performance and NVH requirements.

Don't miss out on our stand and discussions at the VDI Transmission Conference in Bonn, Germany from July 5 – 6, 2017. I look forward to meeting you and discussing the future of the Drivetrain industry.