GKN partners with Silicon Valley start-ups for predictive maintenance
With over 30 locations worldwide, GKN Powder Metallurgy has already established an progressive network. Since 2016, this network has been expanded by a special "field office." In the heart of San Francisco, GKN has set up permanent workplaces at the RocketSpace technology campus, where our teams develop approaches for innovative products and services together with start-up companies.
Marius Haller, an employee of GKN for 12 years, has recently been working out of San Francisco. Marius is responsible for automation and modern maintenance methods. I talked to him about his current Predictive Maintenance research project and his personal experiences in Silicon Valley.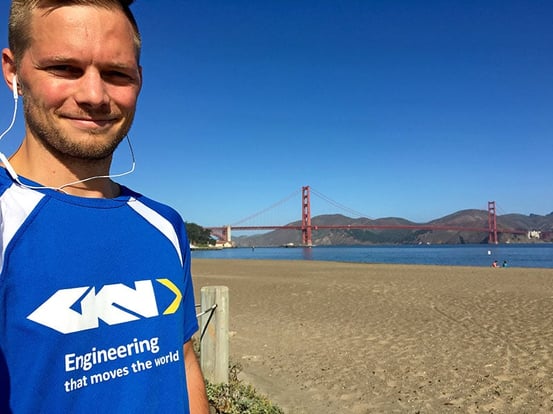 Marius, how do different companies benefit from RocketSpace?
RocketSpace is an institution where start-up companies and large companies can establish connections with each other. On one side, start-ups may be looking for a large partner or investor. On the other side, large companies are searching for contacts, information and resources to develop projects differently. In other words, they are looking to take a different approach than what may previously have been the case. This means that the location in San Francisco is naturally ideal because it's where a large number of different types of companies have offices.
What is the added value for GKN in partnering with RocketSpace?
RocketSpace's incredibly large network makes work much quicker and easier. RocketSpace can provide direct access to interesting start-ups and help hold discussions with the right contacts. Open cooperation with other companies is particularly beneficial for projects that are not necessarily in-house. This allows an unbelievable range of knowledge to be utilized and projects to be developed much more quickly.
What is the aim of GKN's predictive maintenance project?
Our goal is to fit all machines on the shop floor with sensors that record and save data on temperature, water throughput, quality, etc. We analyze this data so we can predict trends, such as possible defects or failures of machines. This means that maintenance activities can be planned in advance and machine failures are avoided. Sensors aid in enabling production capacities to be used even more effectively.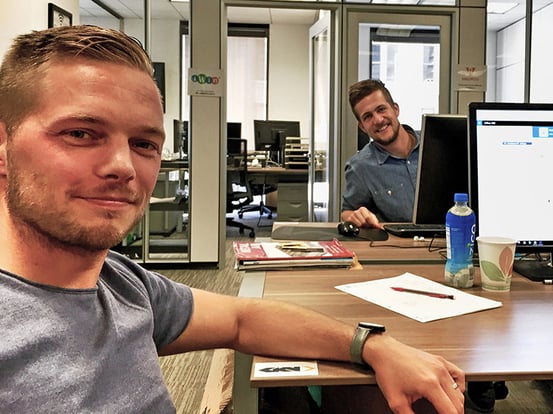 Has the time that you have spent on the RocketSpace campus had a lasting influence on you? Do you do things differently than you did before?
Yes, I believe so. In San Francisco you meet many people who believe that they can change the world with a small idea. Regardless of where you are, whether in public spaces or in cafes, people are talking about their ideas everywhere and are trying to develop them. This fascinated me.
I had already been to San Francisco as a tourist, but when you work here, you see things very differently. As a tourist, you don't notice what makes people tick and what drives them. For example, one of the best meetings with a colleague took place in Starbucks. That's where we discussed our expectations and put them on paper, which led to a number of new ideas.
It's not always necessary to be in the office; on the other hand, you obviously don't always need a Starbucks drink. I think that office spaces will change over time. People will start to work in open offices or, in some cases, even in public spaces and offices won't even be required.