Launching InstAMetal: Our ecommerce platform for Additive Manufacturing
GKN Sinter Metals is accelerating the industrialization of Metal AM products with the aim of making AM accessible for everyone. We're looking forward to discussing the latest trends in Automotive, Industrial and Aerospace markets with you at the event.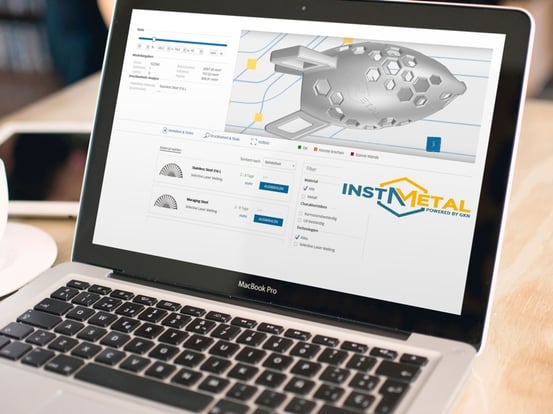 InstAMetal is an intuitive quoting and design experience for Metal AM, and we explain why:
Design expertise: Various tools will be introduced to help the customer with a feasibility analysis of the parts to be produced.
Availability: The availability of contact persons or different time zones is no longer an issue. The order process can be initiated around the clock from anywhere in the world.
Instant quoting: Customers get their quote immediately at the push of a button. This simplifies the calculation for more unusual prototypes and makes production easier to plan.
Speed: Fast completion of a feasibility analysis and immediate price information significantly reduce the order and process times.